Tastiest bar ever, better performance, faster recovery, healthier.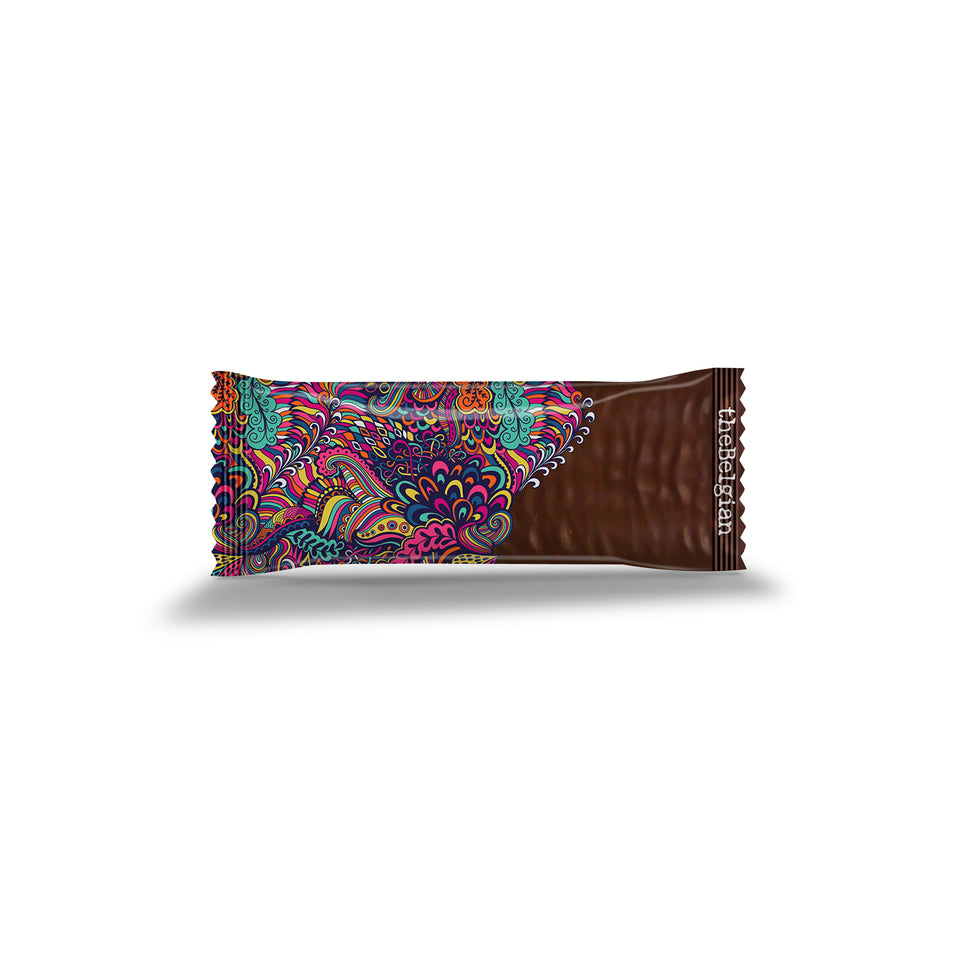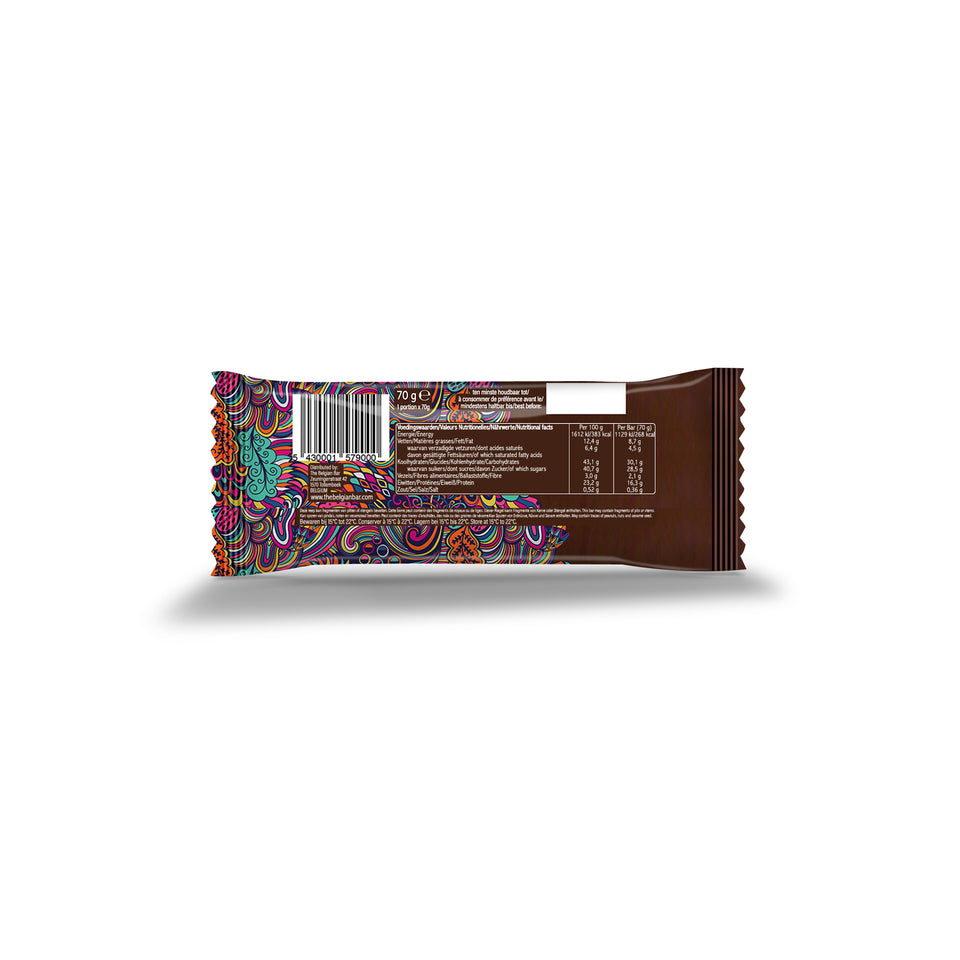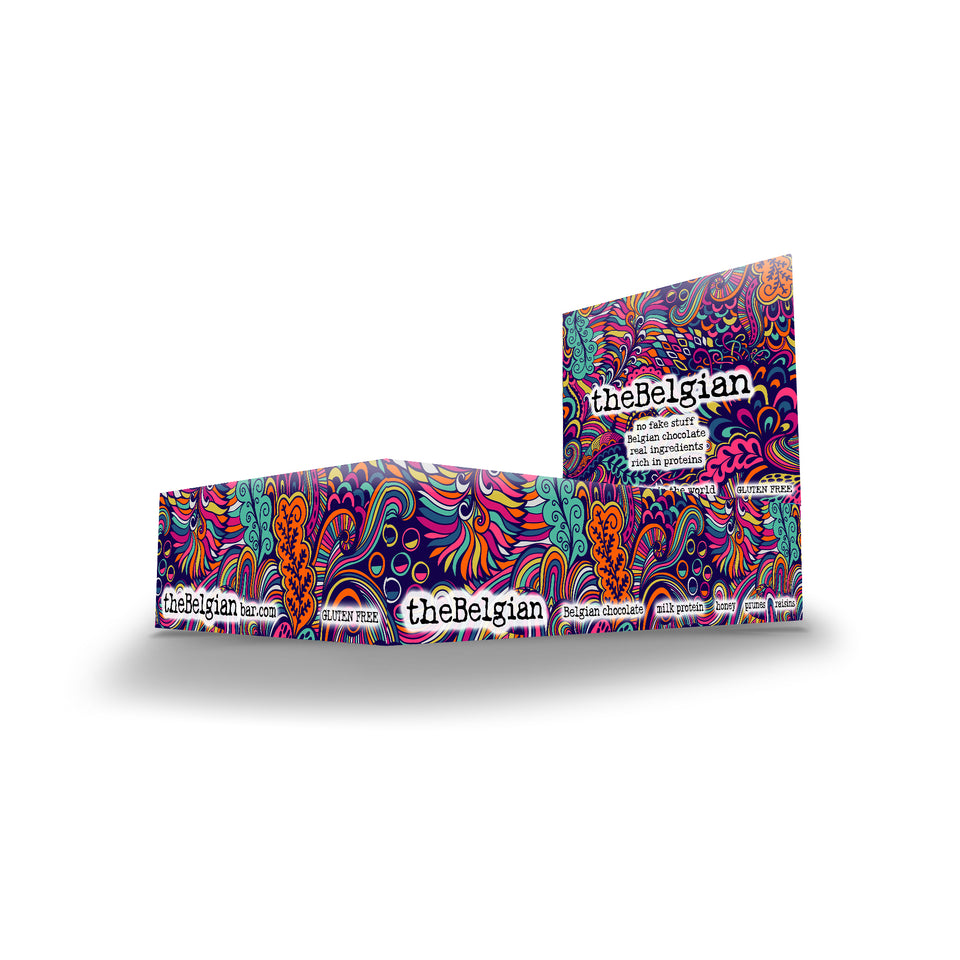 theBelgian Bar
€25,00
€48,75
Fuel your workouts and reward yourself with a healthy treat. Tastes like a candy bar, but made with only real ingredients. High performance, healthy, and sweet velvety dark Belgian chocolate...
Comes in boxes of 15
Made with real food only
Whey Protein
Prunes
Honey
Raisins
Dark Belgian Chocolate 
Nutrition Facts
Protein: 16,3g | carbs: 30,1g | fats: 8,7g
Some things to know:
NO Synthetic Sweeteners At All
NO Other Fake Stuff
NO GMO
FREE of any products, banned by IOC and WADA
Testimonials
What our customers think:
The taste and texture is really awesome. Usually, I don't eat chocolate or protein bars, but this one is a game changer!
by Felix Fecher
Finally finally finally I found what I´ve been looking for!!! The best protein bar I´ve ever tasted. The taste is like candybar!!
by Bára Ósk Einarsdóttir
Cleanest and best tasting bar in the world. And it's got Belgian chocolate! 🇧🇪 🍫 😍
by Kevin Vlaemick
Delicious bars! The hashtag says it all 😁
by Pieter Vanbussel
CrossFit Brugge wants them ASAP! 😋
by Stef Verbaeys
Great tasting protein source for after workout recovery... and can't beat Belgian chocolate.
by John Obrecht
No fake ingredients
theBelgian bar is ACTUAL food!
If you ever looked at labels of protein bars and don' tunderstand what the ingredients say...

Then this is the perfect bar for you! Real ingredients and real nutritional value.

The only protein bar that is good for you and actually tastes like a candy bar.